The "Dispatches" is a periodical blogzine, providing a handy overview of newly published blog posts such as after action reports, new resources or game announcements.
What is special about the "Dispatches" is that each iteration comes with a specific Kriegsspiel Problem to be solved by readers. How would you deal with the given situation? Write it in the comments!
Dear reader, A new issue of our periodical Dispatches blogzine is here. We have gathered all new posts around to provide you an overview of
Read More »
An overview of the newest blogposts from all categories. In order to read those from a specific category, please visit the respective page.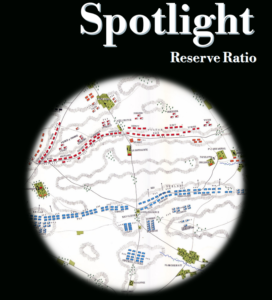 Jon is a Master Umpire at the IKS and an inexhaustible source of information on the conduct of warfare in the black powder era.
He wrote a very relevant little essay on the problem of reserves in Kriegsspiel games.
Read More »
Join our Discord server and become part of a growing community of over 750 members from all around the globe.
Get in touch either on Discord or via e-mail, leave us some feedback or suggestions or ask us anything about Kriegsspiel.
The IKS is commited to ensure inclusiveness and diversity within the community and stands against discrimination and harassment.
We endorse the Derby House Principles.